Thermoforming
Whether food or pharmaceuticals, our high-quality, 100% recyclable packaging solutions will ensure your product stays fresh and well-presented.
Quality thermoformed plastic packaging solutions. 100% recyclable. 100% reliable.
Our thermoformed plastic packaging solutions ensure we are consistently delivering high-quality pots, tubs, and trays to the food and pharmaceutical industries.
We produce packaging for a range of well-known UK brands, ensuring products such as meat, fish, poultry, convenience, continental snacking, bakery, fresh produce, prepared salads, and medication are kept fresh and protected from the beginning of the product journey to the end.
As the packaging industry changes, we pride ourselves on our ability to lead the way on science-led innovation and new product development. If you are looking to make your packaging more efficient or further reduce waste, our team will work with you to devise a solution.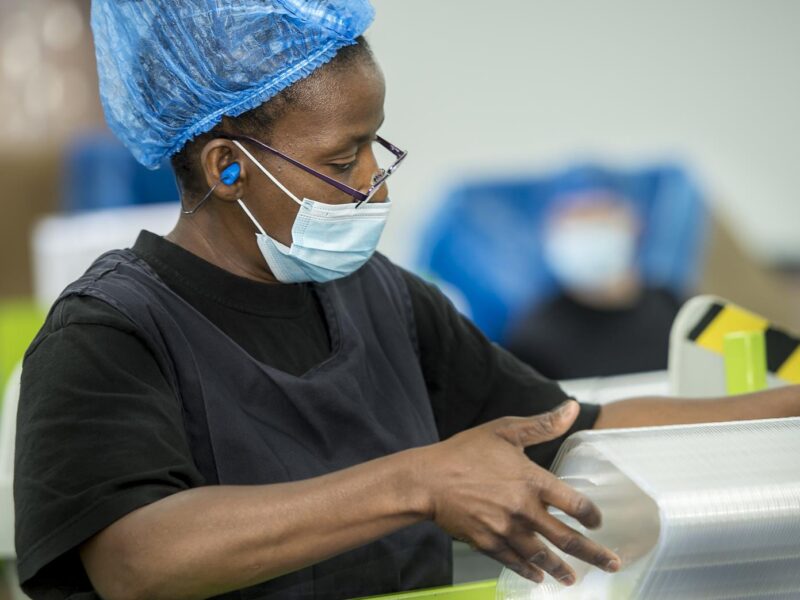 Your reputation is our reputation.
As a family-owned business, we have worked hard to build our reputation.
We pride ourselves on our industry-leading internal standards and the quality of our products. We are BRCGS accredited and are proud to be a part of a market-leading global brand that helps build confidence in the supply chain.
Put simply, when your reputation is everything, you can count on us to deliver quality solutions.
Packaging for now. A sustainable solution for the future.
As a standard, our PET trays contain a minimum of 85% recycled content and being 100% recyclable, create a sustainable packaging solution.
In addition:
100% of our electrical power comes from renewable sources
Less than 2% of waste from our site goes to landfill
For brands looking to work with environmentally aware manufacturers, we have the solution.
Tender Opportunities:
Form-Cut-Stack Thermoforming Equipment:
Automatic form-cut-stack pressure thermoforming machine:
Forming area ≥ 700mm x 500mm
Max Cycle Speed ≥ 40cpm
Forming Pressure ≥ 5bar
Full details of specification requirements are provided in tender documentation which will be issued to interested parties wishing to tender. Should you wish to express an interest in tendering and receive a copy of the tender documentation then please email info@ipac.co.uk